Architectural Salvage, Antiques & Vintage – What's the Difference?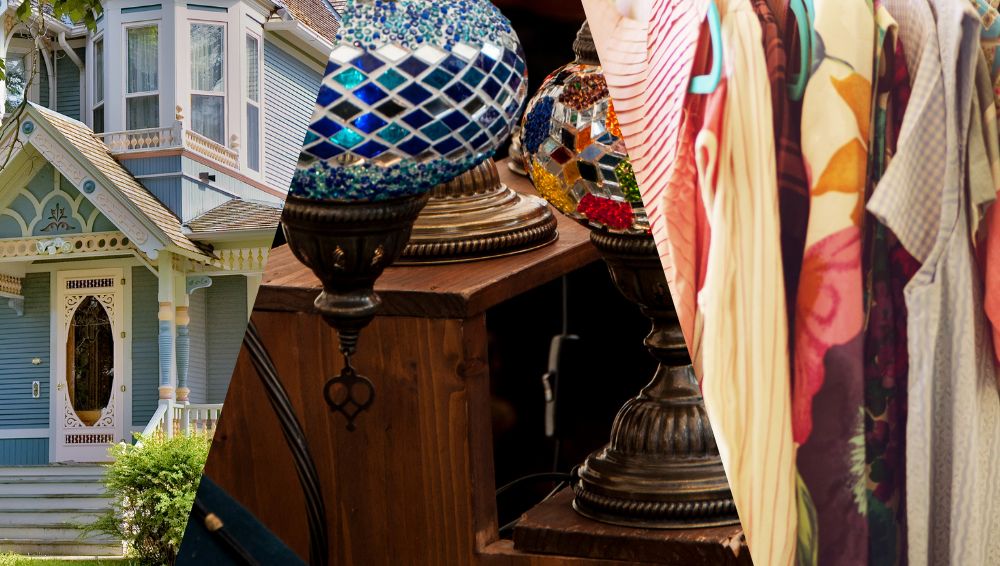 Discerning the type of salvage shopping that best serves a project involves quite a bit of investigation. It's easy to go down a rabbit hole of research for architectural salvage, antiques, vintage, and the like, when the lines between categories are blurred.
Having a clear vision of desired supplies is at least a general road map to keep focused while the temptations of uncommonly cool statement pieces sway exploration down unintended paths. Truthfully, there's a bounty of extraordinary interior and exterior décor and architectural salvage awaiting your exclusive expression. Not only that, these items are often available at a steal of a deal.
Defining the Difference
Architectural Salvage
Salvage involves saving or rescuing something from destruction or wreckage. Architectural salvage includes deconstruction pieces saved for restoration, renovating, repurposing, and reusing. Anything that can be reclaimed is fair game for a renewed life, from random pieces of wood, flooring, walls etcetera, to more ornate or complete items like railings, mantels, headboards, statues, sculptures, windows, shutters, doors, light fixtures, appliances, cabinets, furniture, brass fittings, door knobs and you name it, the list goes on.
Antiques
On the other hand, antiques often relate to relics or objects from ancient times. This includes works from an earlier time, over 100 years ago, including artwork, decorative objects, and furniture.
Vintage
Aside from relating to the time of grape crop harvesting in wine making, vintage similarly refers to something being old fashioned. It relates to an item dating from the past, particularly a time much further in the past than current times, thereby being seen as a classic with unique quality and characteristics.
Where to Start Looking?
If you're an interior designer, or working on your own personal home improvement, more than likely browsing all stores relating to these categories is going to delight your creativity. If you're wanting to develop statement pieces in your home, venturing to architectural salvage, vintage, antique and sometimes even thrift and junk stores, won't disappoint. There are also seasonal shows and events offering a menagerie of booths to tantalize the decorator within.
However, if you're building or renovating, and looking for permanent installations for a home, architectural salvage stores will provide more of the structural components needs for development. Often a time, surplus supplies are new, yet discounted. Most items are in mint or preserved condition.
Virtual Options
When taking it to the streets is not an option, online marketplaces are at your fingertips. Some, but not many, architectural salvage stores provide e-commerce websites, simply because it's a monumental undertaking. Businesses like ReCapturit are paving the way for exclusivity in the industry. Imagine finding all your building reclamation needs in one place? Divine!
ReCapturit offers a USA based online marketplace connecting buyers and sellers in one meeting place. Shipping costs are already established, so there's no requirement to pick up in person. Such a common ground enables architectural salvage to open to gates from only local patrons to national clientele.
Additionally, for more than thirty years, international salvage company Salvo has been promoting reclamation and reuse of architectural antiques, garden, decorative, salvage and reclaimed building material. They also provide a worldwide directory of salvage-related businesses and events, as well as, their own e-commerce website.
Trash or Treasure
One man's trash is truly another's treasure. Taking the time to utilize reclaimed materials not only helps the environment, but also supports unique design expression and breathes new life into little pieces of human history.
Brit-Simone Kneeland blogs about holistic living at OrganicLivingDiva.com. Subscribe to our free architectural salvage newsletter. Follow ReCapturit on Facebook, Instagram, LinkedIn and YouTube.